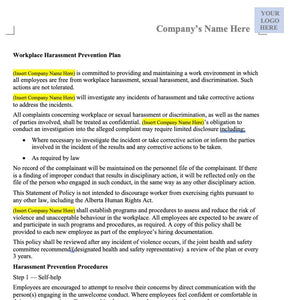 Policy - Workplace Violence Policy
Harassment and violence are considered hazards under Part 2 of the OHS Code. There are very specific procedures and statements that the employer must implement in order to control those hazards. 
Every employer is required to have this plan. Pair with our Workplace Harassment Prevention Plan for total compliance.